Invisible audio at Soho House Stockholm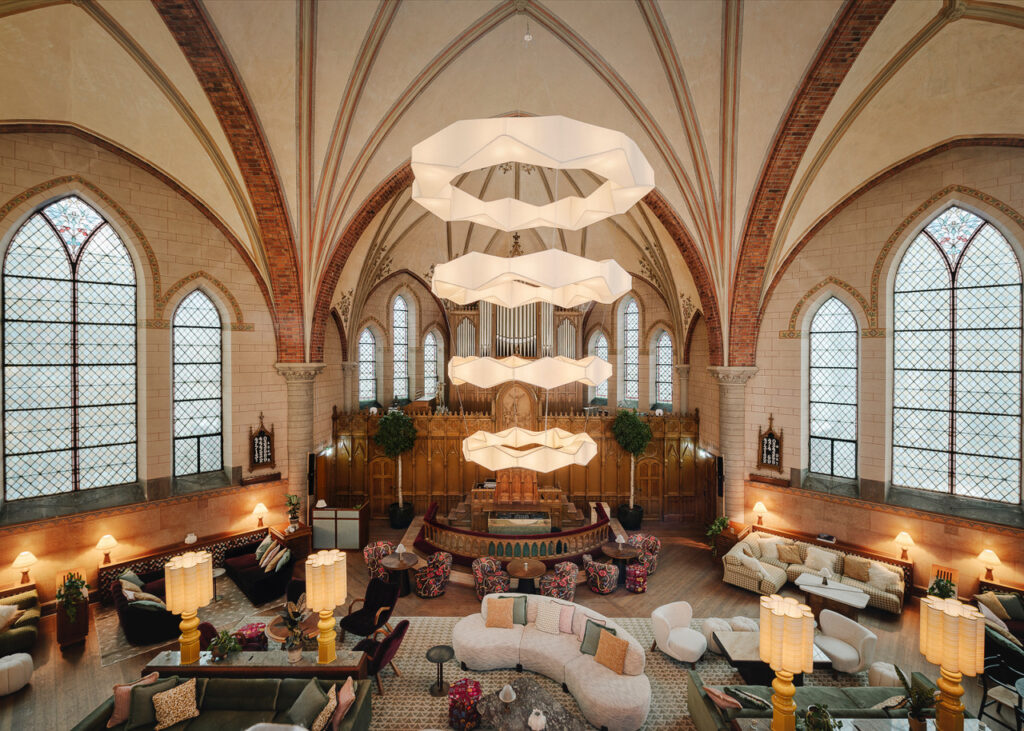 Incredible audio is a modern day expectation, invisible audio, even more so.
Soho House is exclusive, but more than that, Soho House is cool. This may be all many people know about Soho House, and it's almost certainly what Soho House wants you to know about Soho House.
Taking the hospitality business seriously
Through its lounge spaces, spas, pools, screening rooms, hotels, and restaurants, Soho House caters to the young, city-dwelling creative class, providing them with beautiful spaces in which to be young and creative together. But the Soho House brand comprises more than its famously members-only clubs. Soho House owns restaurants all over the world, has a burgeoning e-commerce operation, and, over the past 20-plus years, has established its presence as a global hospitality brand.
London-based specialist AV provider Tateside has been a preferred supplier to Soho House for the last five years or so, having worked on the brand's UK and international projects, and most recently has completed the installation of discreet K-array speaker systems at Soho House Stockholm, the latest in the ever-growing portfolio of ultra-cool worldwide locations.
"K-array is a speaker brand that fits well with Soho House," said Tateside's technical director Jack Cornish. "It's renowned for being style-led and very discreet, attributes that are much appreciated by the architects who design these hospitality venues and typically strive for an uncluttered space. We've supplied a lot of high-end products for them. But when we need to come up with something really special. When we've got to be conscious of the design aesthetics of a building, we tend to look to K-array."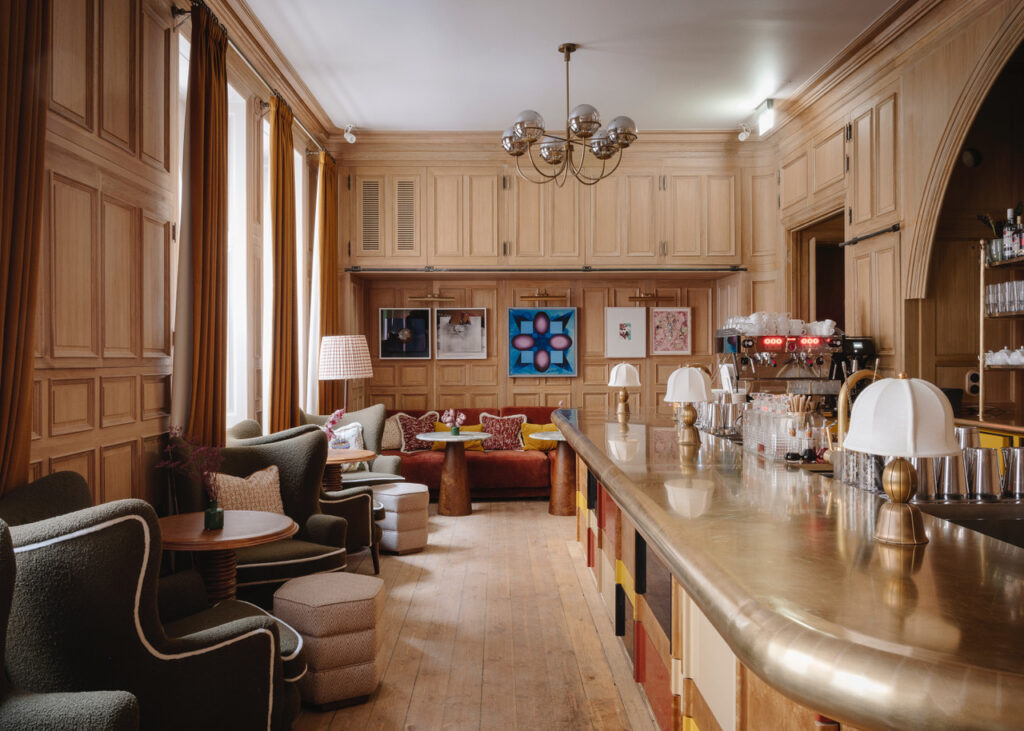 A multipurpose space with a modern, yet traditional twist!
Soho House Stockholm is one such example of a mix of traditional and modern design that required a sympathetic touch, located in a converted Methodist church in Sweden's capital city. The House consists of several spaces. Adjacent to the main club space is Club Cecconi's serving up North Italian-inspired dishes with a Scandinavian twist, leading out to a private courtyard for outdoor dining. There's an intimate wood-panelled library inspired by a typical Swedish drawing room. A bar notable for its long brass counter, while the first-floor mezzanine is the designated member's area dominated by a vaulted ceiling and stunning original stained glass windows.
The main entrance gives guests a welcome introduction with point source speakers from the Domino range, leading in to Cecconi's restaurant complemented by more Domino-KF26s and Rumble-KU210 subwoofers providing low frequency support, and through to the library bar which features very discreet Tornado-KT2 point source speakers supported by a pair of Rumble-KU26 subwoofers.
Different form factors meets consistent sound quality
"For the church's huge volume, high ceiling and reflective surfaces. We knew we needed a line array concept to work with the high RT60s we're dealing with here and to get some pattern control – so that's how we got to the choice of K-array on this project," explained Cornish. "And as there are lots of different spaces within the club each with varying requirements. The K-array brand offers us all the different form factors to be able to address all of those spaces with an acceptable aesthetic and a consistent sound character."
"In the church, which is more of an event space. We were able to use the full range Kayman-KY102 100-cm long line arrays. Six of those, with four Thunder-KS2P 18" subs on the bottom end," commented Cornish.
"As you go through the Soho House it's easy to see how the K-array brand can tackle all of the requirements we've got from subtle to full-on. And in terms of SPL – the sound level definitely goes big! To the point where the only problem we had is that there's too much of it! We're actually running the system fairly well limited to keep the lid on and can't run it at full tilt unfortunately.
You have to remember this is a single glazed church. Although the walls are over a metre thick, we had some areas of leakage through the windows, which we've solved with some tight notches in the DSP."
How the magic happens
The equipment rack holds KA18, KA68 and KA208 Dante-equipped DSP amplifiers from the Kommander range which power the various speaker systems, plus the QSC processing and Blustream I/O matrix.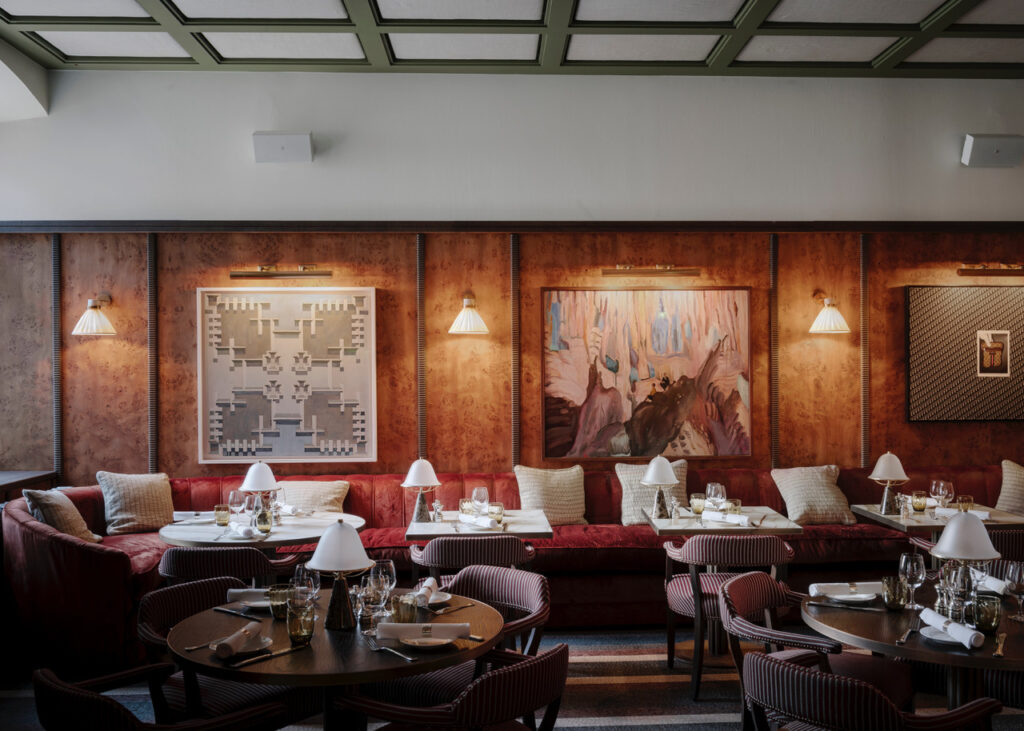 The installation process went smoothly. There was alot of attention being paid in advance to acoustic modelling and planning. Detailed engineering drawings were prepared to ensure that the first site visits went without a hitch. Dave Wooster from K-array's UK distributor 2B Heard provided the initial acoustic simulations in K-Framework. This helped to identify the right models and quantities for each of the spaces and that everyone was happy with the design.
"The hand holding that 2B Heard gave us throughout the design process, was the biggest value add for us." "The client was also keen to use K-array following a recent project we'd done for them at Soho House Rome. So there's a sense of growing confidence with the brand. We knew from the outset that architecturally and acoustically we could hit the brief. As a result the client is very happy." – Jack Cornish, Tateside Technical Director.
K-array equipment list:
The Kit List
CECCONI'S RESTAURANT
9 x Domino-KF26 full range speaker, white
9 x Domino-KF26 full range speaker, stainless steel
4 x Rumble-KU210 subwoofer
LIBRARY BAR
4 x Tornado-KT2 point source speaker
2 x Rumble-KU26 subwoofer

CHURCH
6 x Kayman-KY102 100-cm line array
4 x Thunder-KS2 subwoofer
2 x Domino-KF26 full range speaker

ENTRANCE & STAIRS
8 x Domino-KF26 full range speaker
EQUIPMENT RACK
2 x Kommander-KA18 DSP amplifier
2 x Kommander-KA68 DSP amplifier
1 x Kommander-KA208 DSP amplifier
Credit: Thanks to 2B Heard for this great article!
About 2B Heard
2B Heard is a leading UK-based distributor of premium audio brands. We are the sole authorised representative of K-array in the UK and Ireland. Led by respected industry figures Dave Wooster and Sam Nankivell, the company delivers exceptional service and support based on real world experience within the UK's entertainment technology, professional AV and home audio markets. For more information please visit www.2b-heard.com
Invisible audio that clients and architects love should be the norm, big black ugly boxes should not. If you want your venue to stand out from the crowd, get in touch!
Get in Touch
We could bring the edge to your next project.
Talk to us