Live Sound: Perfect sound coverage at Chatham Theatre
Live sound quality is imperative to the success of any live performance. For that reason, Chatham Central Theatre approached us to improve the audience experience at its 1000-capacity venue. The Central Theatre, which hosts a variety of performances, from tribute acts and musicals to stand-up comedy and dance, required a sound system that would deliver clear and even audio coverage no matter the performance. Bose Professional, a leading technology manufacturer, collaborated with London-based integrator Tateside to bring this transformation to fruition.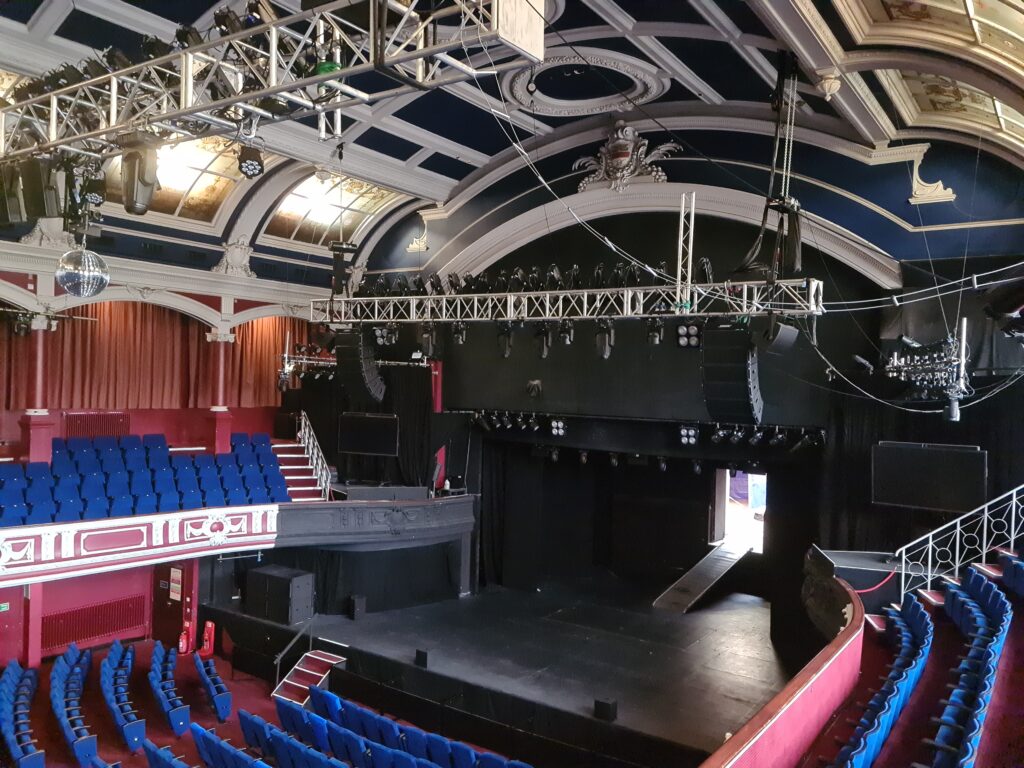 "Bose's UK offices are a stone's throw away from the theatre, so when we needed a new sound system it seemed sensible to open a dialogue with the team," recalls Chris Stevens, Technical Manager at Chatham Central Theatre. "The theatre is operated by Medway Council, so we all strive to support and work with local companies where possible."
Perfect Coverage
Upon receiving the project, Bose Professional reached out to Tateside to design and install the system. "They were looking for an in-house installed PA system that would provide great coverage to all the seats," explains Jack Cornish, Technical Director at Tateside. "It was also important that the system would be versatile enough to serve a wide range of performance types."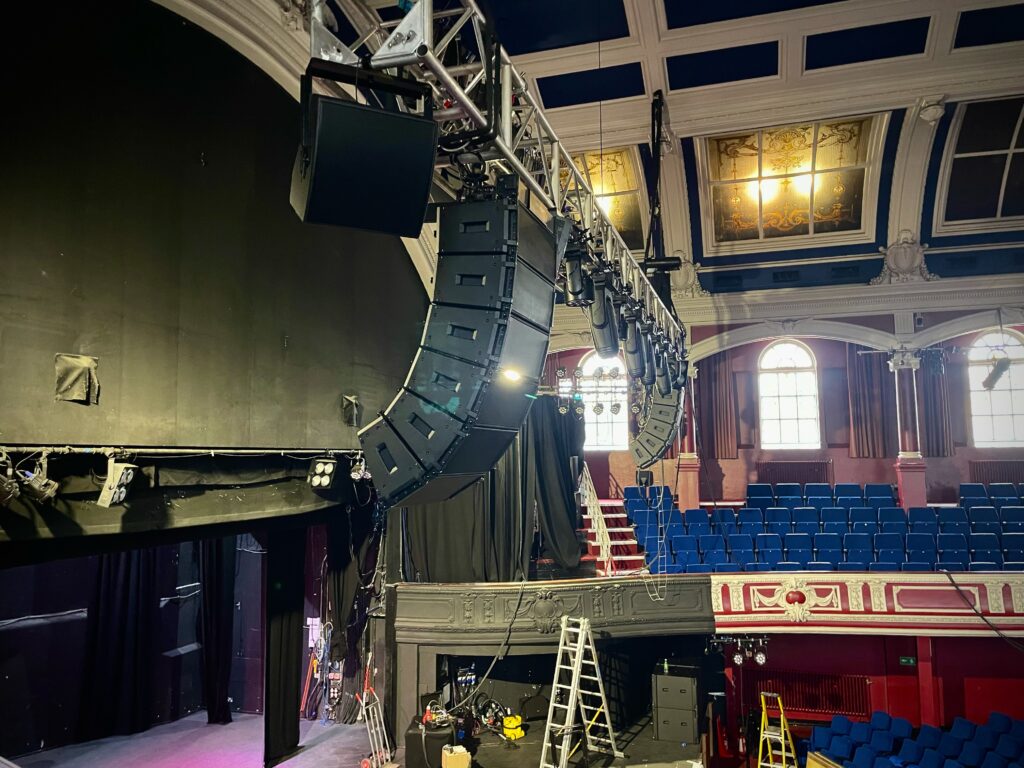 "As a Bose Pro Partner, we were given the freedom to specify and implement the system, with the added benefit of support from the Bose Professional team," continues Cornish. "We were able to collaborate closely with Bose Professional's own design team to plan the system in detail." A full ShowMatch solution was chosen for this project as it offers versatile coverage options that could overcome the challenges of the auditorium space and ensure each audience member enjoys the same audio experience, regardless of their seat location.
Overcoming Limitations
The main PA consists of two flown arrays on either side of the stage. The arrays include Bose Professional ShowMatch SM5, SM10 and SM20 loudspeakers with waveguides in hangs of six per side. This solution overcomes the limitations of traditional point source systems by utilising line array technology and customisable coverage patterns, with each module in the array delivering audio to different areas of the theatre. The J-Curve design further ensures that audio is clear but not overpowering for the seats closest to the stage. The main PA is supplemented by eight ShowMatch SMS118 DeltaQ array subwoofers stacked on the stage. The system is driven by eight Bose Professional amplifiers with DSP through a Bose Professional ControlSpace ESP-880 sound processor.
"The finished system makes the hairs stand up on the back of my neck," confirms Stevens. "The sound is clean and precise, with full room coverage. Nowadays, 98% of productions leave their own PAs on the truck and opt for our house system instead, which is a testament to Tateside and the way they listened to our needs in creating a system that would be appropriate for different show operations."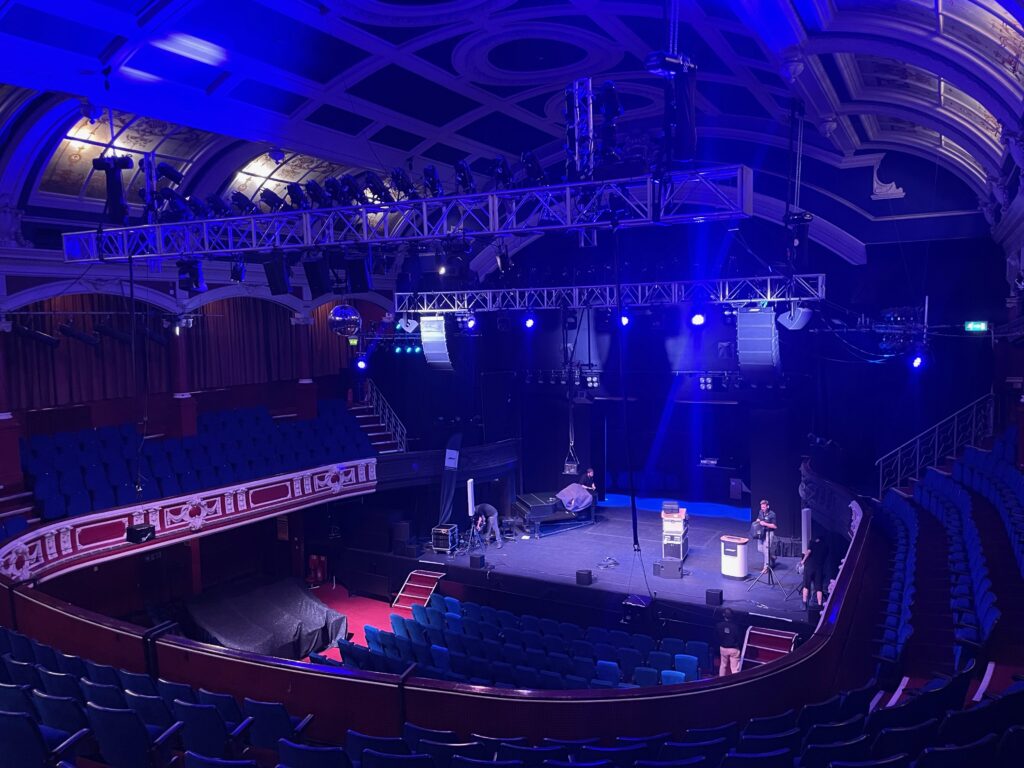 High Quality Audio Everywhere
Through this upgrade, Chatham Theatre has been able to further solidify its reputation as a premier entertainment venue where audiences can enjoy a variety of performances in the knowledge that, no matter where they sit, they'll experience clear and high-quality audio.
"We are grateful to Bose Professional for the opportunity and the trust they had in us to lead this project," concludes Cornish. "Live sound is a true passion point for the Tateside team and working on a project like this, from the methodical design down to the rack wiring, was a pleasure and a great opportunity to demonstrate our skill set."
If you have a live performance venue that needs impeccable sound, contact us for a chat!
Get in Touch
We could bring the edge to your next project.
Talk to us